Advertisement
Good afternoon dear reader,
Today I am going to teach you how to make the very easy Watermelon Sangria.
Everybody has heard of the tasty Watermelon Sangria drink. This is a great recipe brought to you by our tastyfunrecipe crew. With this recipe you will make yourself and your guests very happy! Everyone will be talking about how great this Watermelon Sangria tasted!
The Watermelon Sangria is really easy to make on your own or with your friends and its very tasty!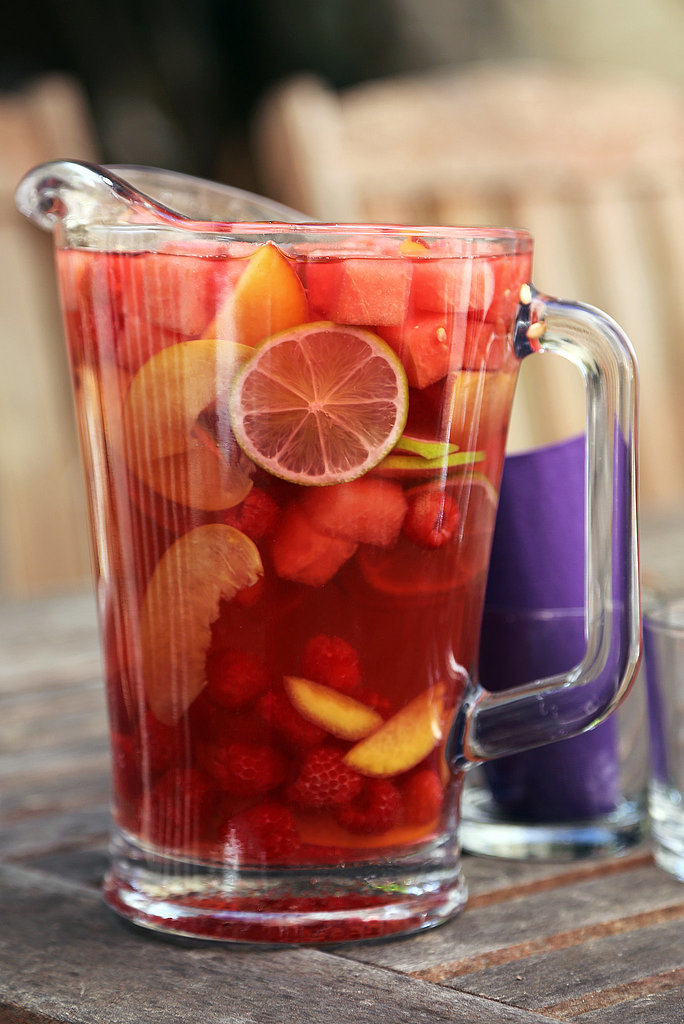 Ingredients:
1 (750 ml) bottle crisp dry Rosé
3 tablespoons Triple Sec or Grand Marnier
3 tablespoons agave nectar
1 cup raspberries, a mix of golden and red preferably
1/2 cup cubed watermelon
1/2 peach, thinly sliced
5 to 6 thin slices lime
Ice, for serving
Please visit our next page for the easy instructions of this recipe!
Advertisement