Advertisement
Hello there!
Today I am going to teach you how to make Raspberry Lemonade.
This recipe is really easy to make on your own and its very healthy!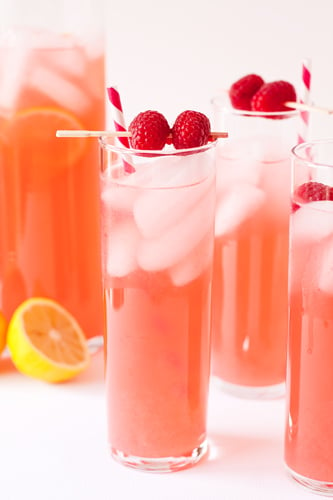 Ingredients:
1 cup sugar
1 cup of water
¾ cup raspberries; pureed and pushed through a fine mesh sieve; plus more whole berries for garnish if desired
1 cup fresh lemon juice, about 8 lemons
4-6 cups cold water (this will vary depending on your taste)
Please visit our next page for the easy instructions of this recipe!
Advertisement