Advertisement
Hello there!
Today I am going to teach you how to make Pizza Rolls.
I found this awesome recipe on the internet and I just had to try this for myself.
This recipe is really easy to make on your own and its very yummie!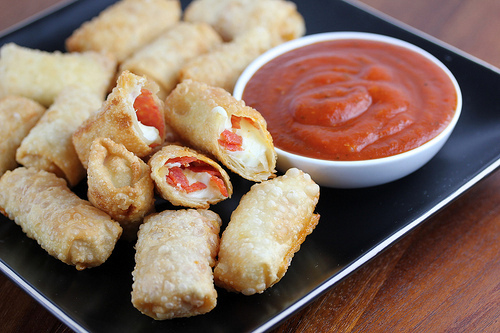 Ingredients:
8 mozzarella string cheese (cut into 3 equal portions)
24 slices pepperoni
24 wonton wrappers
1 egg
pizza sauce (for dipping)
1 quart vegetable oil (for frying)
Please visit our next page for the easy instructions of this recipe!
Advertisement