Deviled Egg and Potato Salad
Advertisement
Hello there!
Today I am going to teach you how to make Deviled Egg and Potato Salad.
This recipe is really easy to make on your own and its very healthy!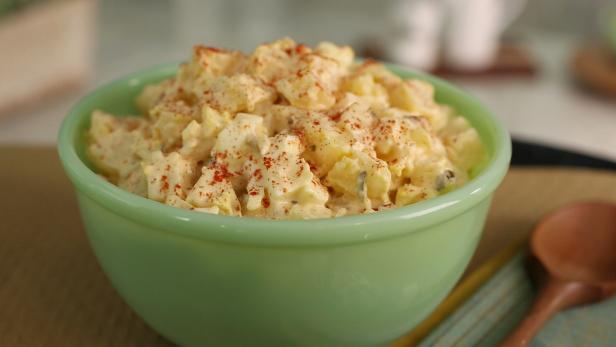 Ingredients:
1 1/2 lbs Yukon potatoes, peeled and cut into 1-inch chunks
4 eggs, hard-boiled and finely chopped
1/2 cup mayonnaise
2 tablespoons sweet pickle relish
2 tablespoons sweet pickle relish juice
2 tablespoon white balsamic vinegar
1/2 teaspoon cayenne pepper
Salt and pepper
Paprika for garnish
Please visit our next page for the easy instructions of this recipe!
Advertisement